Today's Specials...
More mark downs! Glad you all are enjoying the Specials! Both of these are now marked down to $9 plus shipping...snatch 'em up while they last :)
Here's another heart focal...
a nice happy red with lime green raised dots...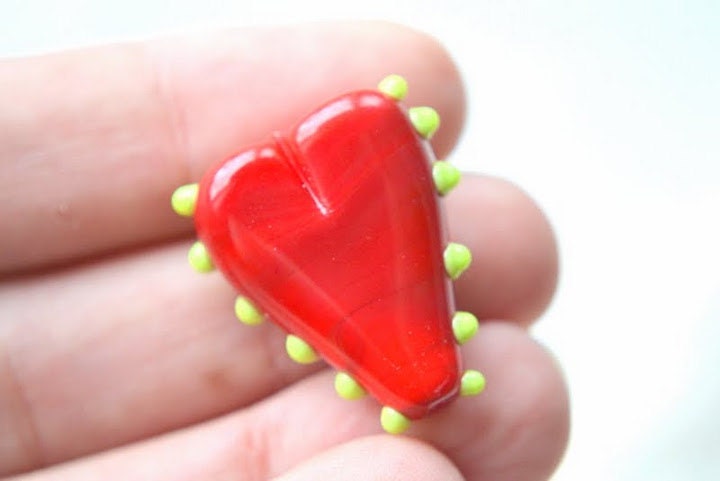 You can find this focal an many others in my
Etsy Shop
...
I love my customers...I got an email from one with a really cool suggestion/request that I'm eager to try out at the torch and I just got a big custom bead order that I need to get going on first though , so I can carve out some time to play around with and experiment with the suggestion/request :)
If you have anything you'd like to see me make give me a holler, I love custom requests, suggestions, color combo's, themes etc. always happy to try something new or customize something I'm already making.
Thanks for stopping by!!